Webs and Webs Q by Sintesi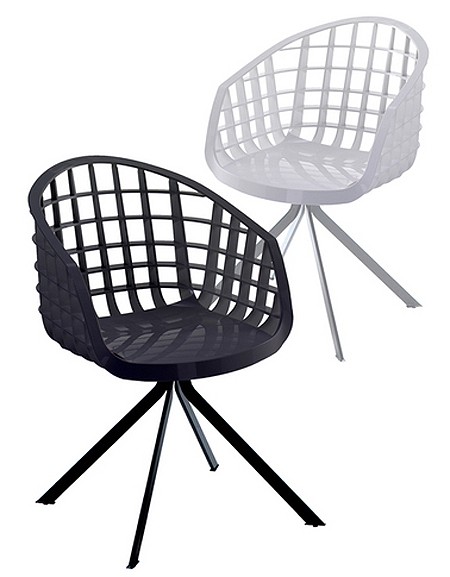 Sintesi have introduced a new dining chair called Webs – with a futuristic design that is sure to become a favorite with designers and clients alike.
Webs has a thick polycarbonate shell with an innovative and eye-catching matrix design.
It is available as a standard dining chair on regular legs or as a swivelling chair on spider-style legs.
Click on the links below for more details and images…