Plumage by Bonaldo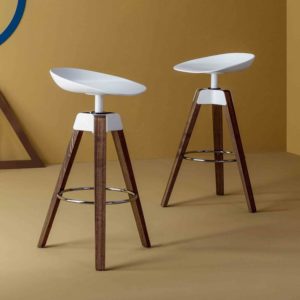 Plumage is a beautiful new stool designed by Dondoli & Pocci and made by Bonaldo.
The design has many outstanding elements, from the natural elegance of the slender wooden legs contrasting against the bold colors of the metal bracket, to the stunning effortless lines of the retro-modern polypropylene seat.
This stool was one of the highlights of the Bonaldo stand at the 2016 Milan Furniture Fair and is sure to be just as big a hit in modern commercial and home settings.
Follow the link below for more details: