Slide
Slide products have a fresh vibe and an original sense of style. Slide specialize in plastics such as polyurethane/polyethylene and use modern rotational molding techniques to create flowing shapes or intricate details. The range includes dining chairs, lounge chairs, tables, loungers and stools, most of which are suitable for outdoor use, and many of which have illuminated versions.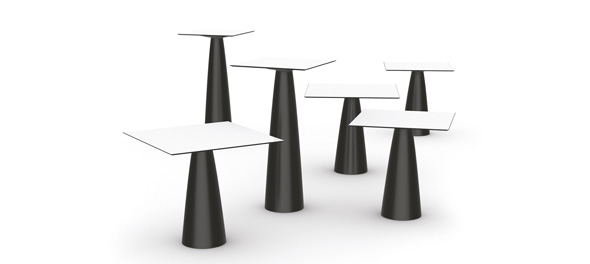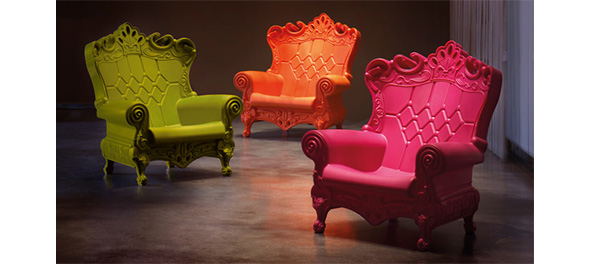 Queen of Love is a fascinating throne-like lounge chair with an ornate design inspired by Rococo designs of the past. A playful chair with a sense of ..
Read..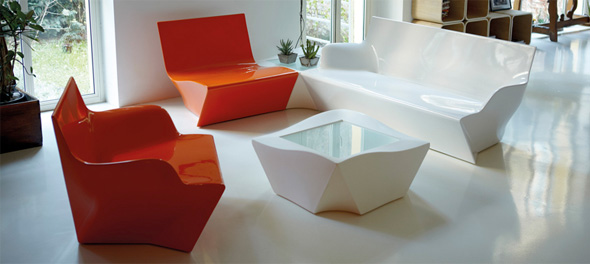 The 'Kami' Collection is a family of ultra stylish outdoor furniture made by Slide. The design is inspired by the ancient art of origami with various cu..
Read..