New Tilda Dining Chair by Porada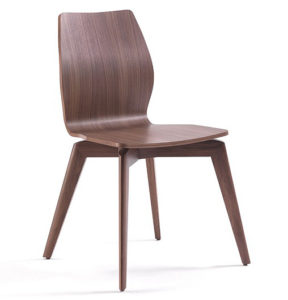 The new Tilda chair is a stunning modern dining chair that showcases the beauty and quality of the raw materials used by Porada.
The chair design is quite simple but elegant. A slight arch in the back and the cross legged base are small touches that really make this chair special.
The chair is available in it's purest form as an all wood chair, or with a padded and upholstered seat/seat and back. Any of these options will bring a sense of class and style to the modern dining room.
Click on the links below to explore the different options...
Tilda Legno
Tilda Imbottita
Related pages Dining Chairs, Wooden Dining Chairs