Otto Table Wins Award!
Following the recent International Furniture Exhibition 2011 in Milan we are pleased to announce that the 'Otto' table has won 1st prize from 'Young Design 2011' for its unique, modern design.
The table is a combination of an intricate oiled beech frame and a beautiful transparent glass top, allowing the base to be seen in all its glory.
Congratulations to
Miniforms
and designer Paolo Cappello For more details on this table click
here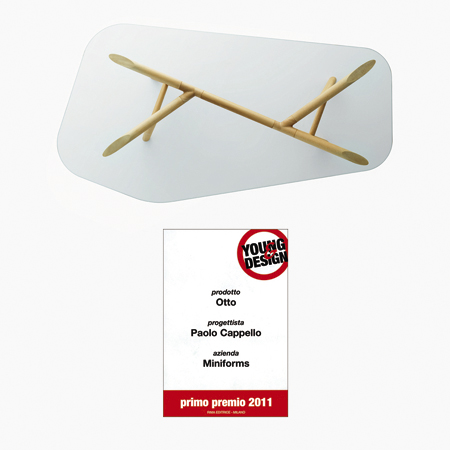 Related pages Dining Tables, Miniforms Furniture, Miniforms Dining Tables