Nature in Full Display in Fiamís Latest Table Collection
The goal of Fiam Italia is to make glass the focal point of every furniture design. But as the world changes, while still centered on that goal, the Italian brand also recognized the importance of saving the environment through socially responsible practices. Fiam also brought the importance of the environment in its newest contemporary furniture designs.
Here are some of the latest designs from the brand inspired by nature.
Coral Beach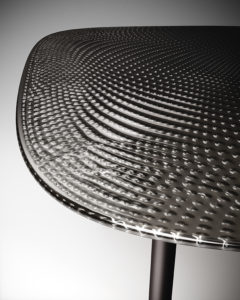 What a classy table with painted metal base and a matt gray lava finish. The tabletop is a 15-millimeter fused high-tempered glass. The glass top is available in colorless or back-painted metallic shades. Designed by Mac Stopa, the Coral Beach perfectly captures the facets of nature. It is beautiful like the coral but it also represents the natural coarseness of a coralís surface. This Fiam table is an ideal coffee table or living room center table in every modern home.
Lakes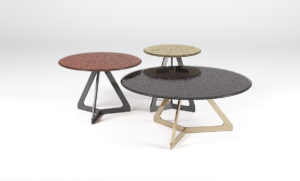 You know how lakes are cool and refreshing? Well, Design Studio Klass' coffee tables called Lakes exude those characteristics. The tabletop is 10-millimeter back-lacquered glass that is tempered. Among the shades of the glass tops are lava gray, copper brown, night blue and champagne. You may also choose the colors of the base: lava gray or metallic champagne. You may use them one by one, but a pair or a group of Lakes will also do the work when you want an eye-catching Fiam tables in your living room.
Waves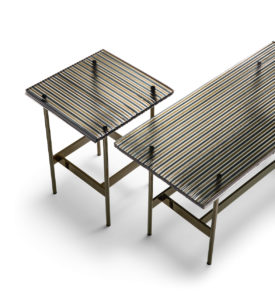 Waves generally transfer energy from one place to another. The Waves design of Ludovica and Roberto Palomba actually has a lot of energy in it. The console table has a tabletop made of 23 millimeters of DV glass. The glass top can be in transparent or colored striped glass. The metal base is also available in different options: titanium or black glossy nickel finish. The contemporary table is a great home for your frames or figurine collections--or any other smaller displayable collections. The Waves could either be a large rectangular corner table or a smaller and square one. You could also have both in your corner for maximum impact.
Lunar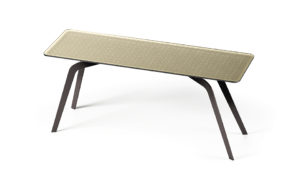 The moon, or the luna, provides the brightest light in the sky at night. The same could be said about the Lunar console table designed by Matteo Nunziati. The tabletop is made of glass that is about 12 millimeters thick that is fused, tempered and back-lacquered. You can have your choice of color for the glass top: lava gray or champagne. The metal base is painted with lava gray. The moon's surface is pretty rough and imperfect, despite its perfect appearance. The same goes with the Lunar, which has a perfectly imperfect surface.
Big Wave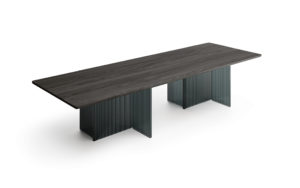 Similar to the Waves, the Big Wave has a unique base. The design by Ludovica and Roberto Palomba features a base with three or four elements made of 30-millimeter clear or colored striped glass. The top is back-painted glass of about 15 millimeters and transparent. The color scheme on the modern table is very interesting: monochromatic or covered ecomalta, fine type trowel. When you look at this piece of table from afar, it looks anything but glass, which adds to its allure. It will be a fine center table.
If nature is great, imagine what they will look like inside your home. Since its birth in 1973, Fiam has created furniture in curved glass. With decades of maturity and innovation, Fiam currently creates glass furniture like no other. Some of its creations are on display in museums around the world. Fiam furniture is also sold in many countries worldwide, which means that its design and quality transcend culture and national borders.
Related pages Fiam Glass Furniture