Porada Exhibits 7 Decades of Creativity at Milan Furniture Fair
For over 70 years, Italian furniture maker Porada has perfected the art of turning wood into a functional art. The brand has come along way since it was established in 1948 by Luigi Allievi. While Porada crafts a wide range of furniture, its first products were really wooden chairs.
Through the years, Porada's lineup of chairs has greatly evolved from a mere piece of furniture to a real work of art. The creative work quickly expanded to other pieces of Porada furniture that still considers wood as the real star. Of course, wood is now complemented with fabric, leather, glass, marble and other materials that work perfectly with Porada's first love. In collaboration with a number of designers with different mindsets but creative geniuses nonetheless, Porada impeccably developed and innovated contemporary furniture manufacturing.
Here are some of the furniture pieces on display at the recently concluded Milan Furniture Fair.
Argo Sofa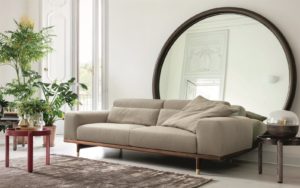 This contemporary sofa feels as comfortable as it looks. Designed by David Dolcini, the frame of this modular sofa is made of canaletta walnut. The feet are brushed brass. The sofa cover can either be made of fabric or leather--the former is removable while the latter is not. A number of sofas can also be used together to make a sectional. There is also a sofa with a wooden shelf attached to it.
Koster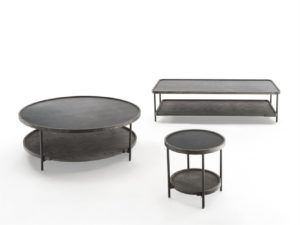 The Koster lineup is a coffee table with metal frame in Bronzoro finish. The table top is either in ash or rock. The end feet are in brushed brass. The contemporary table has two layers. At the Milan Furniture Fair, three members of the Koster family were on display: the small round Koster table, the big round Koster table and the rectangular one.
Ego Mirror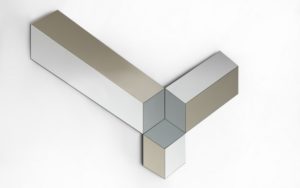 Unique and functional, the Ego mirror is designed by Tarcisio Colzani. It is a modern wall mirror with three distinct finishes: natural, smoked and bronzed. There are also two compositions to choose from depending on the homeowner's desire.
Killian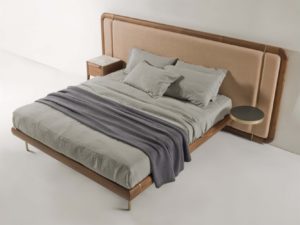 Designed by M. Marconato and T. Zappa, this highly comfortable bed is framed with canaletta walnut. The wooden slats or bed bare is birch plywood, while the feet are in brass. The headboard has an upholstery, making it comfortable for the back while the occupant reads a book or watches television before sleeping. The bed comes with suspended night tables if preferred.
Related pages Porada Furniture