Riva 1920's Classic Wooden Furniture at Salone del Mobile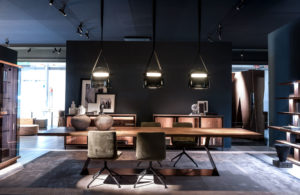 For close to a hundred years, Riva 1920 dazzled Italians with its solid wood furniture. Working with over 100 designers, the furniture brand aims to craft something beautiful and memorable from a material as fine as wood.
Riva 1920 brought its craftsmanship to the Salone del Mobile.Milano, which was held from April 9 to 14, 2019. The Milan Furniture Fair brought over 380,000 people. Good thing Riva 1920 did not disappoint with its line of mostly wooden furniture. The lineup includes everything you need at home.
"Evocative atmospheres, new designs and cozy spaces highlight the new Riva 1920 collection with handmade products in solid wood," Riva 1920 described its exhibit space at the annual Milan Furniture Fair. "Let colors, veins and scent of nature involve you."
Table: Bedrock Plank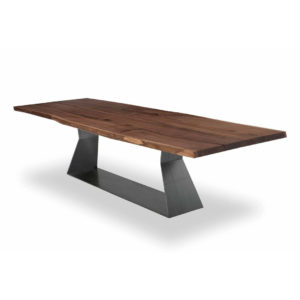 On display at the Fair is this strong contemporary table made of solid wood with a uniquely formed iron plate base. Riva 1920 displayed the Bedrock Plank C table but the Bedrock lineup actually comprises four tables. All four were designed by Terry Dwan and they all take on the geometrically shaped iron plank. The difference is on the table tops. The Bedrock Plank A, for example, consists of two single boards with asymmetrical edges. Even more interesting is the Bedrock Plank B, which has uneven edges. The Bedrock Plank Resin, on the other hand, comprises two single planks joined together by a refined central resin filling, which breaks the solid brown color of the table.
Chair: Materia Soft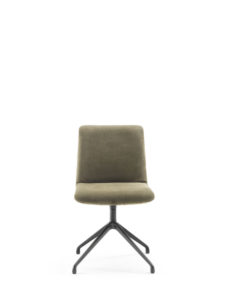 This piece designed by Claudio Bellini looks and feels comfortable with an enveloping structure made of polyurethane. It is an upgrade from the original Materia chair covered with leather or fabric. Completing the chair is the revolving aluminum base. Bellini also designed a similar chair with armrests called the Materia Soft Arm.
Bookshelf: Bookshelf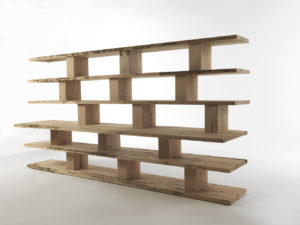 Simply called what it should be called, the point of this piece by David Chipperfield is to restyle the classic or original bookshelf. The Bookshelf is a plywood of shelves with built-in lights. The furniture is made of hardwood and is divided into sections. The third horizontal plank is actually bigger than others so it can double as a desk or writing space.
Stool: Kono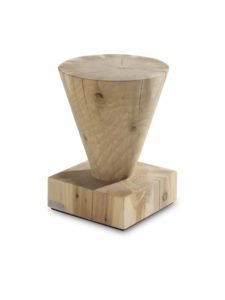 Designed by Mario Bellini, this stool is made from aromatic cedar formed into a cone with a square base. The stool is made from a single block. The material is wood--as Riva 1920 is known for--with hand-finished treatment. If there are imperfections in the stool, that's just because of its natural quality.
Related pages Riva 1920 Wooden Furniture