Queen of Love by Slide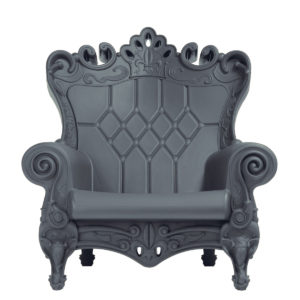 Queen of Love is a fascinating throne-like lounge chair with an ornate design inspired by Rococo designs of the past.
A playful chair with a sense of humor and irony, Queen of Love is equally at home indoors or outdoors, and is available in a wide color palette.
Part of a wider family of furniture with equally bold designs and detailing.
Click on the link below for more details.