Caruso by Miniforms Nominated for Award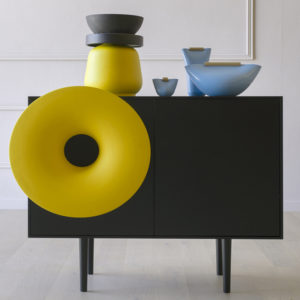 The outlandish design and boundary pushing usability of Caruso by Miniforms has been recognized with a nomination for a Design Award from archiproducts.
Caruso is a sideboard that links to your smart phone to play music. The innovative design, unique look and use of technology made this product an eye-catching element of the Miniforms stand at the 2016 Milan Furniture Fair.
Miniforms have put together a short video below showing the practical usability of the item that challenges us to think 'is this furniture?'
Click on the link below for more information and color options: