Ray Plus, Dining Table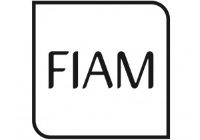 Description
Extending dining table with a 15mm thick tempered glass top and independent extension leaves in 12mm thick glass. Detachable legs in 20mm thick curved glass, placed just under the top edge. Rotating mechanism in glossy aluminum with stainless steel plates. Available in transparent or extra clear glass. Elliptical and colored versions also available, see related products below.
| | |
| --- | --- |
| Product name | Ray Plus |
| Brand | Fiam |
| Shipping time | 9 to 12 weeks |
| Shipping charge | FREE |
| Made in | Italy |
To see other Fiam dining tables please click here
To see more product information and all available options, please refer to the
Ray Plus Data Sheet
Please detail your question below. specifying the size and finish of the product if applicable.
Further Information
Specifications
We import the Ray Plus, dining table directly from the Fiam factory in Italy. It's possible for us to specify any glass finish and size currently in production. Please refer to the Ray Plus data sheet for further information on what's available (if the sizes are listed in cm, please divide by 2.54 to get inches).
Samples
Please also refer to the sample sheets for glass options or request these from us by email.
Product Range
Please contact us if you want to purchase a version of this dining table or complimentary item that is not shown. The range of products from Fiam also include coffee tables, dining tables, mirrors, end tables and tv units.
Shipping
As this product is made of glass and is made in Italy we take great care to ensure that it is properly packed at the factory. We use the best shipper for fragile goods, who only handle high end furniture, art and antiques. We will load the glass dining table into a steel shipping container where it won't get touched until it reaches our warehouse and is inspected. At this point our shipping department will add additional packaging to provide further protection of the Ray Plus dining table on it's way to your home/business.
Final Delivery
Once the goods have arrived into the US, we will forward tracking and for larger furniture shipments, the shipping company will call ahead to schedule an appointment. Our standard free shipping on all Fiam items includes basic curbside or first dry area delivery. Please contact us if additional services are required such as "room of choice", unpacking, assembly and debris removal (white glove services). We will be happy to check the availability and quote the upgrade cost.
Sales Tax
We don't collect sales tax in most states. Please contact us to check if that includes your state.
Pricing
We want to offer the best value, so please contact us if you found a better deal elsewhere. We have a price check service where, at your request we check that our price is competitive and revise it if not.
Ray Plus Related Products