Hopla Table by Slide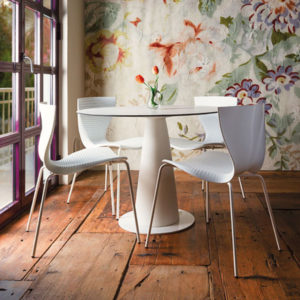 Hopla is a contemporary table in different sizes and heights making it useful for a variety of locations and requirements.
Made from molded polyethylene using the latest production techniques and sporting a round or square top made from solid laminate.
Hopla is available in coffee table, dining table and bar table heights and is suitable for both indoor and outdoor use.
An illuminated version adds a touch of razzmatazz to any outdoor gathering!
Click on the links below for more information: