Ripples by Horm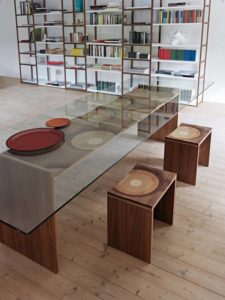 The 'Ripples' collection is an exhibition of the craftsmanship and quality of materials used by Horm in the manufacturing process.
The collection consists of dining tables, stools and end tables all with the signature rippled wooden design.
The wooden elements are hand carved by specialists in Italy using 5 different types of wood. The result is a work of art that you cant help but reach out and touch.
Click on the links below for more information on this stunning collection: