Skorpio by Cattelan Italia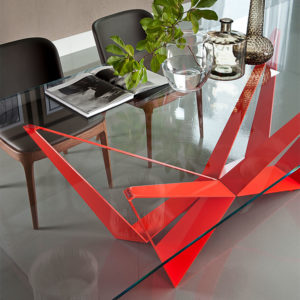 This new dining table from Cattelan Italia epitomizes the latest trends within modern Italian furniture design.
Skorpio features a geometric metal base that is both elegant and strong, we think it looks like a piece of origami. The table is available with a glass or ceramic top.
Ceramic is the latest en vogue material, it is much lighter than marble yet possesses many of the same visual properties and creates a similar effect.
Click on the links below for more images and details: